Solar is now affordable.
Solar offers long term electricity price stability for the consumer and in most cases around the country is now economic.
Ecotricity is New Zealand's only provider of 100% Renewable and carboNZero Certified electricity sourced from WIND and HYDRO to SOLAR customers.
If you have a solar system already installed, no problem.
We'd like to have you on board as an Ecotricity customer, that way your electricity can truly be 100% Renewable.
NZs Leading Solar Price Plans
Check out our price plans which have been designed to support the uptake of Solar Installations.[

](/solar-partners)
ecoWHOLESALE links you to our carboNZero Certified wholesale spot prices and allows you to Import and Export from the grid using Wholesale Spot pricing.
ecoSAVER is the best of both worlds, NZs cheapest offpeak electricity prices AND great solar export prices.
Ecotricity Solar Partners
We've partnered with leading solar specialists across the country to help you through the installation process.
Check out our Solar Partners Directory to find a local solar specialists near you or call us on 0800 845 000.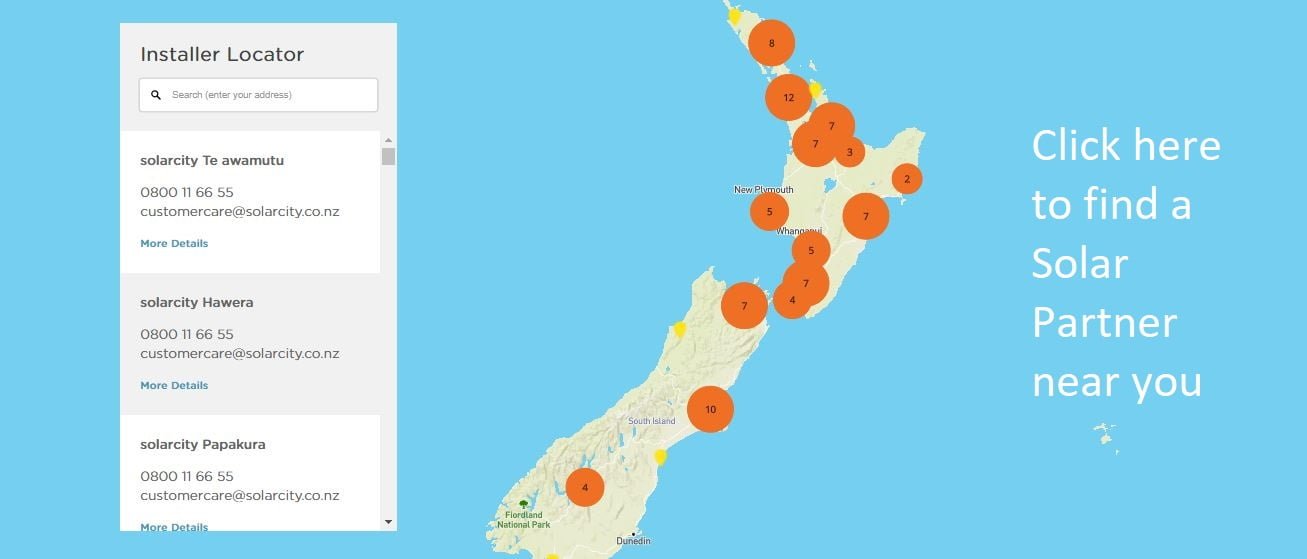 Dedicated Meter Upgrade Team.
We have a dedicated meter upgrade team that makes life easier for you or your solar installer to get you up and running.
All our meters are smart half hour certified meters which means every couple of days you can see how you're tracking online.
If you have any questions feel free to call our metering team on 09 972 2730 or email us on [email protected]
To find out more about the process of upgrading your meter to an Import-Export meter, download our guide here.