Wind Blows Hydro out of the Water
Posted on March 01, 2017

WIND is now the largest source of Renewable Electricity in the US.
New Wind Generation has achieved near record growth with the second strongest quarter ever for a newly installed capacity, according to a report released by American Wind Energy Association in early February.
Oil, Gas and Coal on the Way Out
Wind power has not only surpassed hydro for the first time, but it has also become the fourth largest overall power source in the U.S. and is rapidly reducing the need for coal and gas.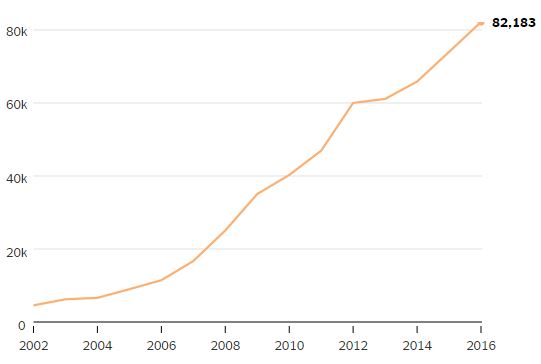 By the end of 2016 the American wind fleet totalled 82,183 MW, enough to power 24 million average American homes. By comparison, US hydroelectric capacity stands at about 80,000 megawatts, according to the Federal Energy Information Administration.
The wind power movement has become most successful in Texas with more than 20,000 MW of installed wind capacity, or nearly a quarter of the market found there.
Sharing the Love
Hosting wind farms on farms has also become a drought-resistant form of income, earning thousands of landowners nationwide US$245 million in annual land lease payments.
The success of wind power in Texas means new installations are popping up across other mid-western states like daisies.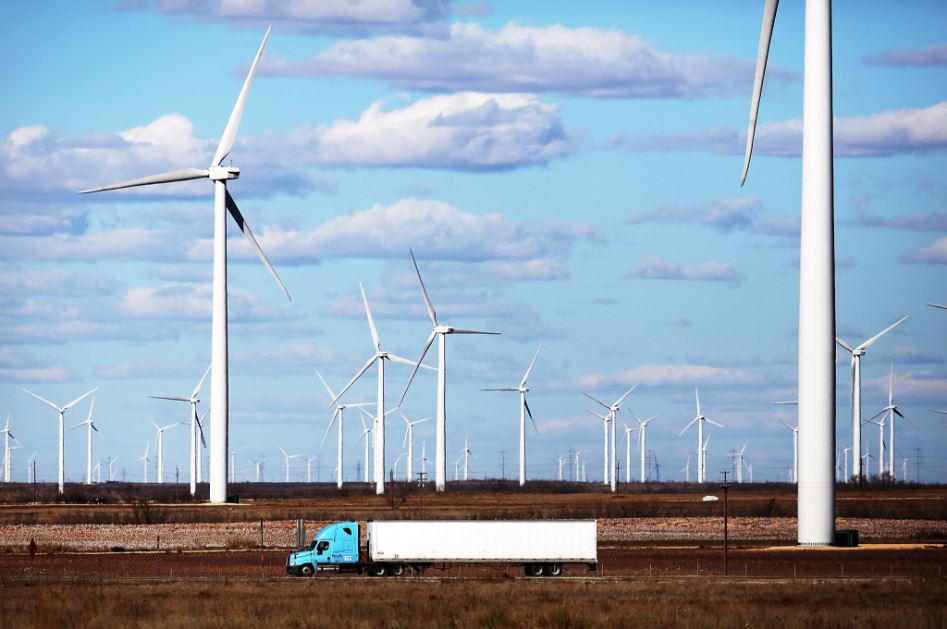 And the monetary benefits aren't only being felt by land owners.
Two-thirds cost reduction over the last seven years means that large America brands like General Motors and Walmart are buying low-cost wind energy to cut costs and power their business.
That's why in New Zealand, a growing number of companies includingLes Mills,RCP Project Management,Farro Fresh,Unison Workspace,Green Gorilla,Paper Reclaim,Davis Trading,  and so many more have switched toEcotricityfor competitive prices and 100% carboNZero Certified Renewable Electricity.
At this rate wind power is set to double in output in the next five years, and supply 10% of U.S. electricity by 2020.  By comparison, wind supplies around 6% of New Zealand electricity.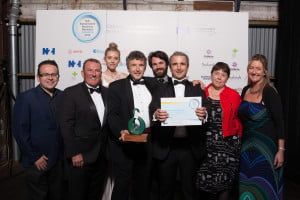 Job creation is another upside of wind energy, and although reducing carbon emissions is not part of Trump's initiative, an increase in manufacturing jobs is.
In total, wind now supports more American jobs than nuclear, natural gas, coal, or hydroelectric power plants.
According to the Department of Energy, the wind industry now employs almost 102,000 workers, up 32 percent from 2015, while the Department of Labour projects wind service technician as the nation's fastest-growing occupation over the next decade.
The beautiful thing about wind is that it's now the cheapest form of electricity generation, including gas, coal, geothermal, and now hydro.
Put simply, the more wind we have on the grid, the cheaper it is for the consumer, it's better for employment, and it hasno fuel emissions.
Throw in the growing number ofElectric Vehiclesthat are coming to New Zealand and energy storage for excess wind generation will soon also have a new home.
It's time to Say No to Gas, Coal andGeothermal.  It's time to joinEcotricity.
Ecotricity is New Zealand's only provider ofcarboNZero Certified Electricity.
We're 100% Kiwi and 49% Community Owned …
… and the leading**Electric Vehicle Buyers Guide**