STOKED is Stoked to be Powered by 100% carboNZero Certified Electricity
Posted on June 23, 2017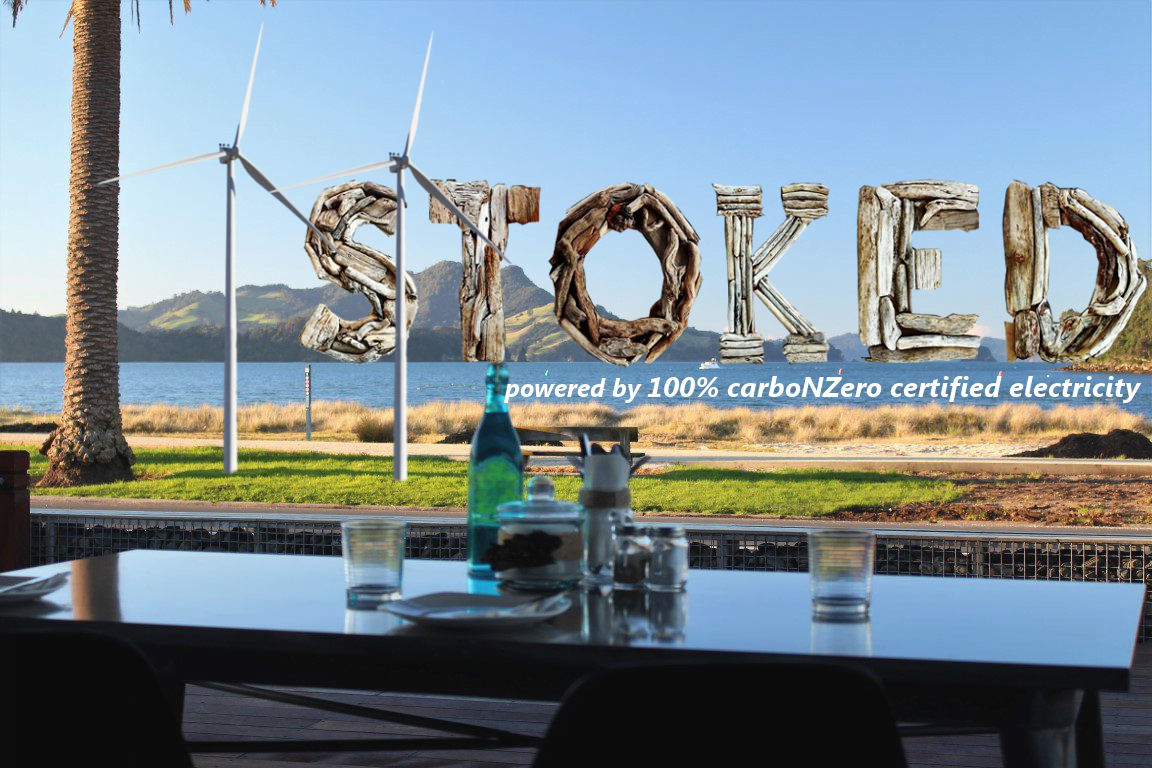 Ecotricity is STOKED to announce that Stoked restaurant in Whitianga is now powered by NZs only 100% carboNZero Certified Renewable Electricity
Located at waters edge with beautiful views of Whitianga beach,Stokedoffers an array of food and beverages to suit everyone.
The stunning natural scenery and use of fresh local seafood give you a taste of all things clean and green. And now that Stoked is powered by 100% carboNZero Certified Electricity-Ecotricityguarantee it'll taste even sweeter.

"Stoked Restaurant, Whitianga is committed to a clean green Coromandel and is Stoked to be powered by 100% carbonNZero Certified Electricity" says Rebekah Burn, Co-Owner of Stoked.

"Stoked focus on Fresh Local Seafood, Chargrilled Dishes, Woodfired Pizzas and have a Kids Menu! We also offer  a selection of Good George Craft Beers on Tap, and local and International Wines"
"We have a clear vision that we want our guests to come & kick back, eat, drink, enjoy the view & Get Stoked with host's Bex & Andy"
Well done Stoked from all the Team at Ecotricity!
Ecotricity is New Zealand's only provider ofcarboNZero Certified Electricity.
We're 100% Kiwi and 49% Community Owned …
… and the leading**Electric Vehicle BuyersGuide**