Electric Utes and more SUVs are just around the corner for NZ!
Posted on August 04, 2021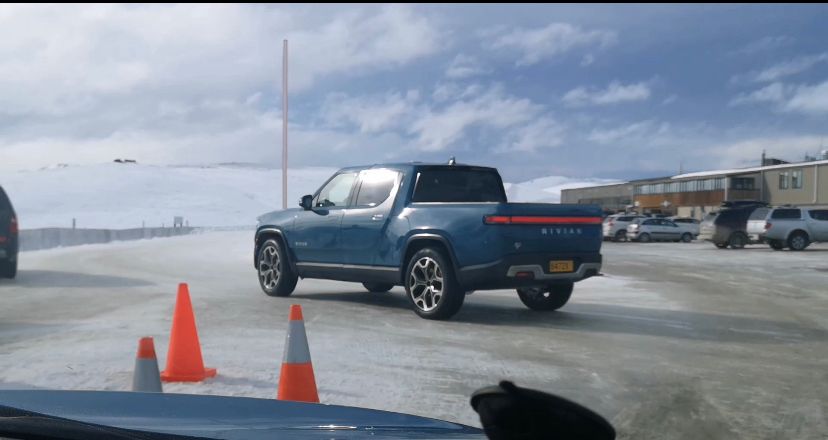 One of our staff visited Wanaka and had the chance to spot some groundbreaking electric cars being tested.
Electric Utes and more AWD SUVs are just around the corner for New Zealand! Tesla, Toyota, BMW, Mini, Rivian, Ford, and many more have been busy working on their electric options.
And here's the proof!
Fortunate enough to catch the Rivian in action, the electric ute is about to hit the market in the US later in 2021. The R1T is a full-electric, full-sized pickup with a range of over 640km and quad (yes that's 4 motors) motor AWD capabilities. The new pickup will be followed by a fully electric SUV — the R1S — that shares the same platform and electric motors, but is likely to be a tad pricey, think Landrover pricing.
The Rivian RT1
Range: 640 km
Estimated Price: $105,000 NZD
Battery size: 135 kWh
Parked up and looking very pretty splashed in Wanaka dirt was the Tesla Model Y. The Model Y is a fully electric, mid-size SUV, with seating for up to seven, dual-motor AWD, and unparalleled safety. It's been in production throughout 2020, and rumour has it that orders for Kiwis are just around the corner.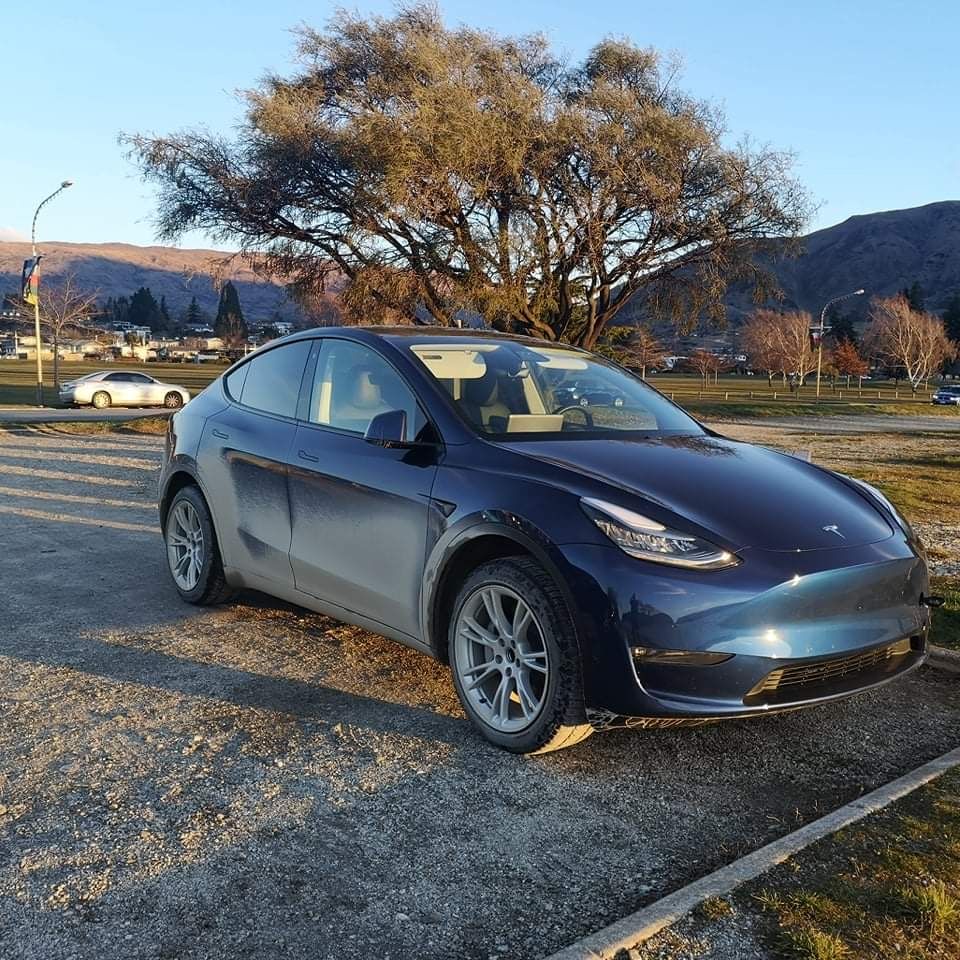 Tesla Model Y SUV
Estimated Price: $73,000 NZD
Range: 505km
Battery Size: 75 kWh
But wait there's more. Towards the end of 2021, Tesla expects to put the CyberTruck into production.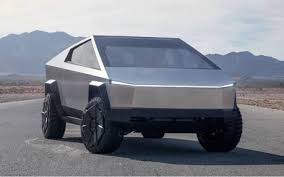 Tesla CyberTruck
Estimated Price: $75,000 NZD++ (US$39,000)
Range: 400 - 804 km
Towing Capacity: 3,400 - 6,300 kg
Acceleration: 6.5 sec - 2.9 sec
To see what's available in the NZ market, check out the Ecotricity EV Buyer's Guide. We've listed key specifications to help find the EV for you. You can also find links to our electric vehicle channel on Youtube, ecoTEC, with EV evangelist Nikki Gordon Bloomfield.
https://buyersguide.ecotricity.nz
And here's a blast from the past!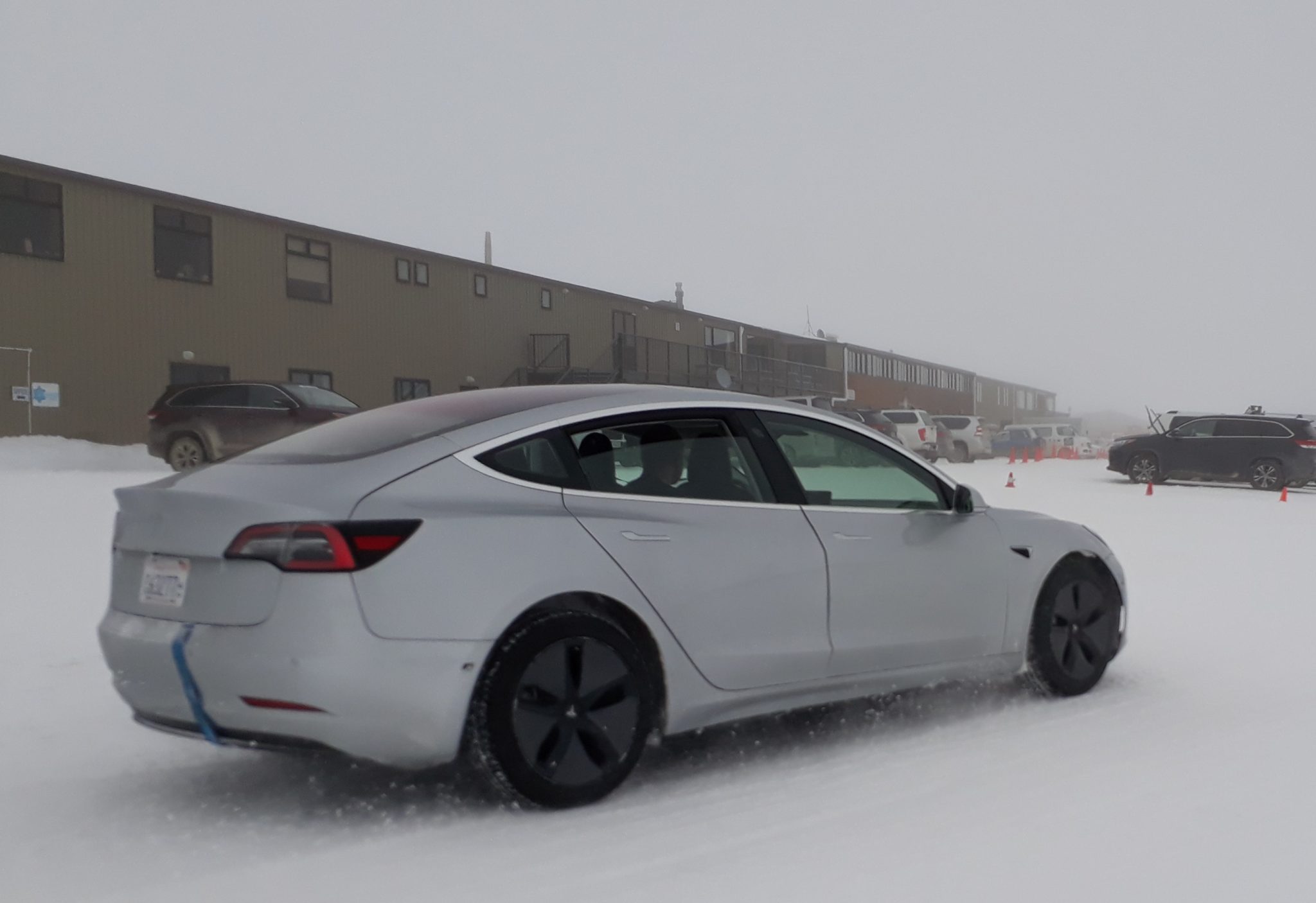 The original Tesla Model 3 testing at the snow farm in 2017. Read our blog for more -