Will Europe Lead the Ban on Petrol and Diesel Cars by 2025?
Posted on June 03, 2016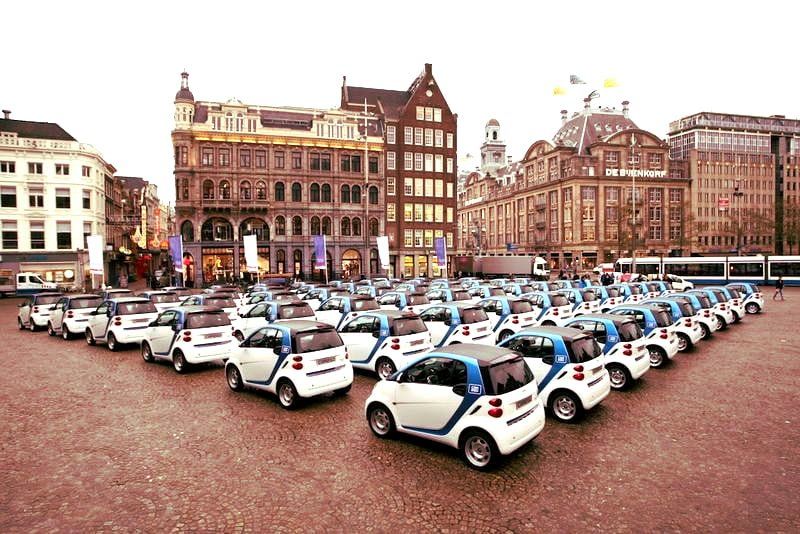 Electric vehicles are about to dominate Europe with the announcement of Norway and the Netherlands banning the sale of petrol and diesel car sales by 2025 and 2030
Should NZ be following suit?
A growing number of EU countries are announcing programs to ban the future sale of petrol and diesel cars.  Sweden, Belgium and Switzerland are rumoured to be in final phases of designing their own plans to outlaw petrol and diesel car sales over time.
Don't be surprised when the EU block introduces continent wide rules to halt petrol and diesel cars.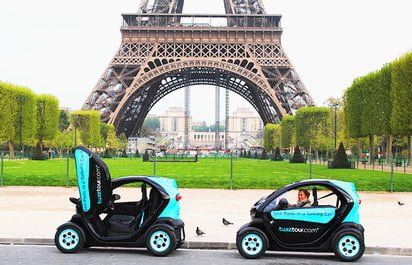 France is however dragging the chain.  So Paris is independently debating a regional ban on diesel cars, on the grounds of health concerns, where high levels of air particulates has led to restrictions on car use. By comparison, in New Zealand it has been estimated that vehicle particulates are responsible for250 pre-mature deathsevery year.
In the US, the Environmental Protection Agency is considering using its executive powers to restrict the sale of gas cars to emergency needs. This will only happen if Trump receives a "You're Fired" message from voters in the November election, here's hoping America.
India meanwhile has made commitments to not only ban the sale of fossil fuelled cars but to electrify their whole transport, including trucks,fleet by 2030.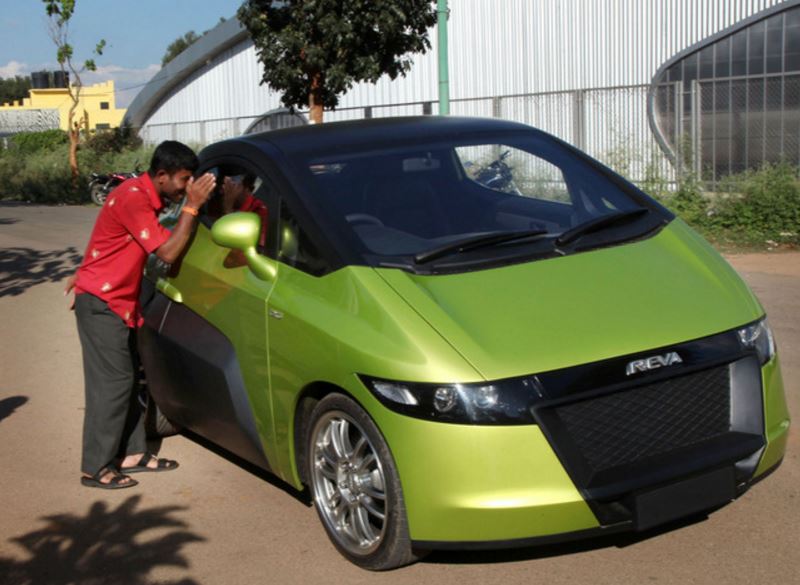 Globally therefore it seems we are nearing a tipping point of electric vehicle adoption.  Bye bye fossil fuels.
Closer to home, second hand electric vehicles have become more affordable starting at $18,000.  It's worth taking a look at theNZ Electric Vehicle Buyers Guideto see what is available for your budget.
BMW Audi Volvo and Renault rising to the Tesla Challenge
The rapid rise ofTeslaglobally has been a wake up call for European automakers.
BMW, Audi, Volvo and Renault have been working hard to launch an increasing range of electric cars and plug-in hybrids.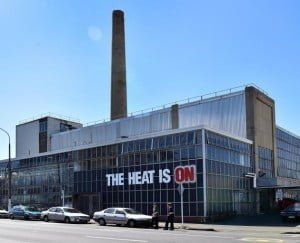 BMW for example has released in New Zealand the all electric 2016 BMW i3 which boasts an electric range of up to 300 km, a massive 58% increase in electric range on the previous model.
Good news also on the public charging front as more and more public chargers are popping up all over Aotearoa includingCharge.Net.NZwhich has 100 rapid chargers planned including a number already installed at Z stations.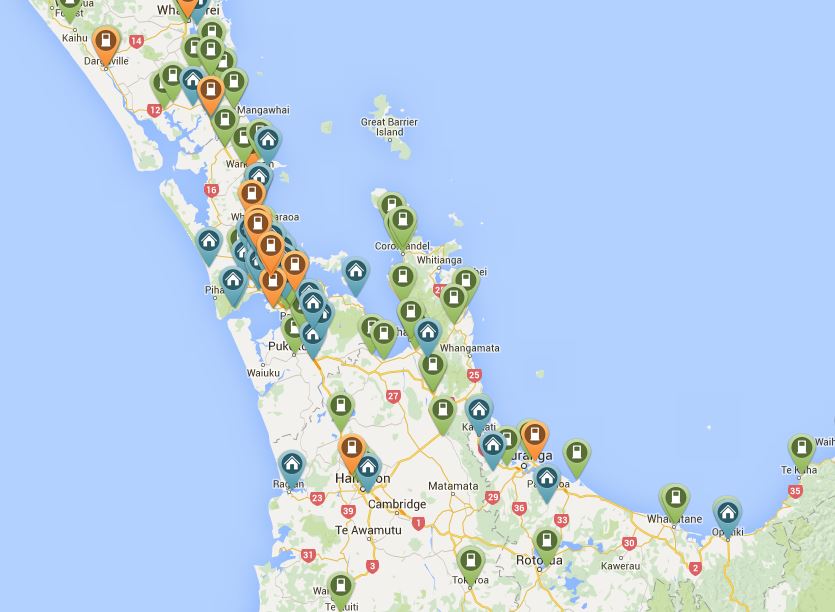 So it's not surprising then the interest in electric cars has taken a massive boost over the last couple of months.
With recentNew Zealand Government policiesto support electric vehicles and electric trucks, we are heading in the right direction.
But if you're not concerned about the planet but more concerned about your wallet then consider this.
The average two car Kiwi family cansave over $4,000in fuel and servicing costs each year by going electric.  That's around 3 coffees a day.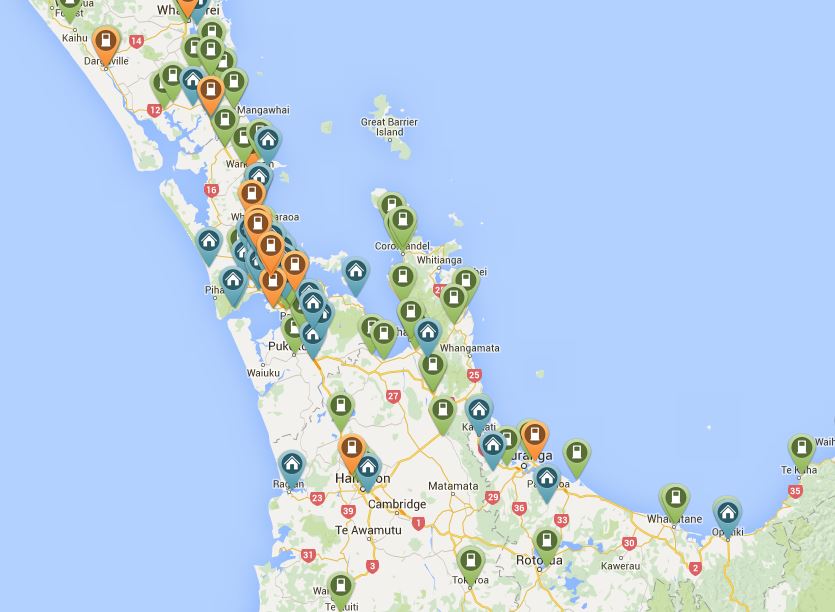 But we have one last step to make as a country.
It was only 2 years ago that Norway allowed electric vehicles to temporarily use bus lanes.  Sounds familiar? It was so successful that over 30% of new car sales in Norway are electric and now bus lane access is about to be pulled.  Two years on Norway are now moving to ban petrol and diesel cars.
So let's take the inevitable step for New Zealand and set a date to ban the sale of petrol and diesel cars.  It could be 2025, it could be 2030.  The date doesn't matter, but it does allow the country to prepare for a transport future that is totally electric.
Not only will this save the planet, it will save our wallets and our health.
Al Yates is a Director of Ecotricity
Ecotricity is New Zealand's only provider ofcarboNZero Certified Electricity ….
…and a leading provider ofElectric Vehicle Charginginfra-structure.
Ecotricity is proud to be supplying carboNZero Certified Electricity toCharge.Net.NZ, New Zealands fastest growing electric car rapid charging network.
Useful Links
EV Price Plans
EV Buyers Guide Listing
EV Savings Calculator
EV Charger Options
EV Public Chargers
EV Lifetime Emission Report