The Feebate is back – Are you eligible for a rebate?
Posted on June 29, 2021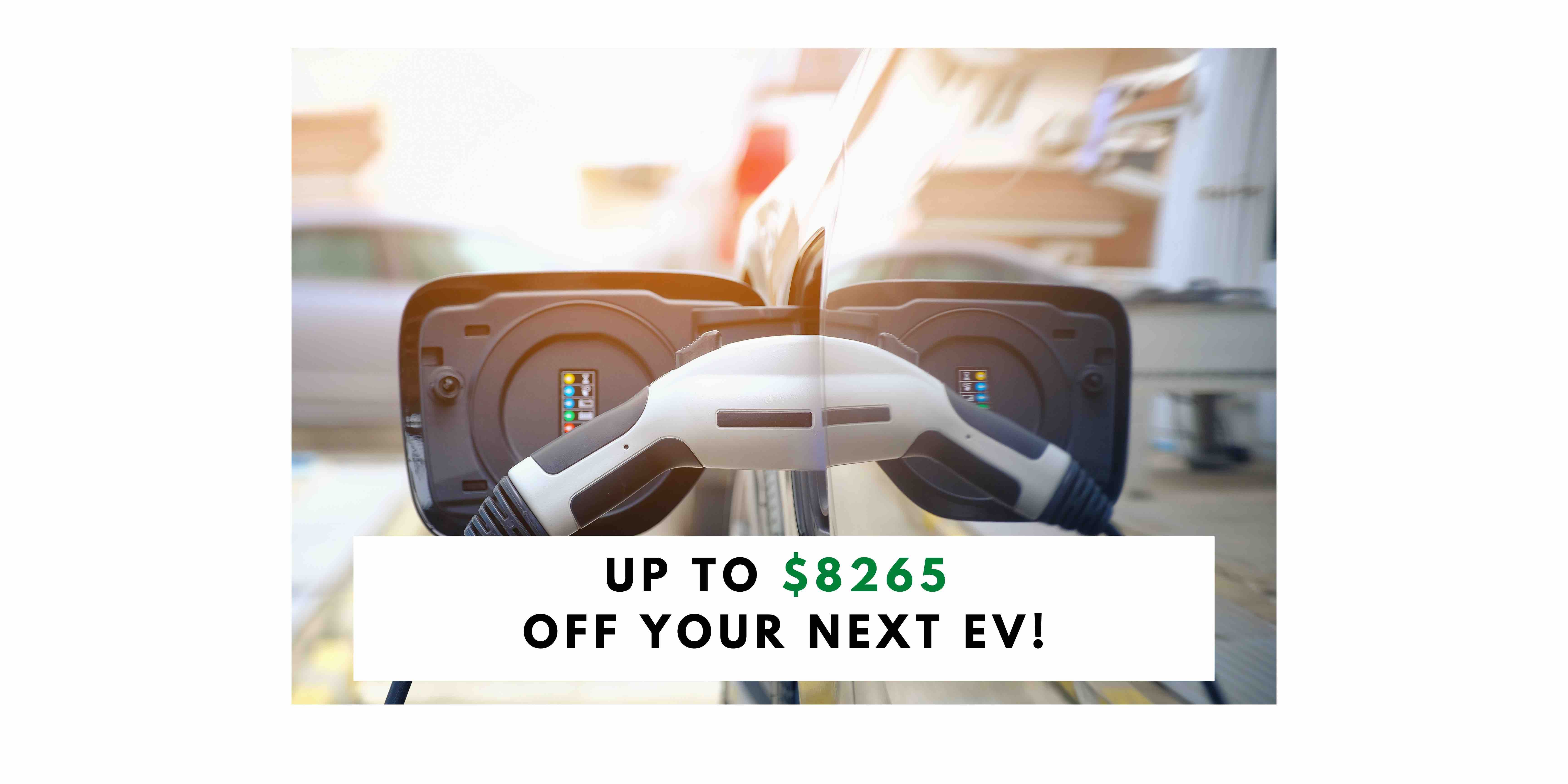 Earlier this month, the Government announced two initiatives in the hope to meet New Zealand's 2050 carbon-neutral target – The Clean Car Discount and the Clean Car Standard. People are referring to these two initiatives as a Feebate. The idea here is that the high polluting vehicles provide a subsidy for low or no emissions vehicles.
Even with the push to become carbon neutral, transport emissions continue to increase each year, so these initiatives will hopefully reverse this trend. Transport emissions account for 21% of NZ's emissions, with 70% of all transport emissions from cars, SUVs, utes, vans, and light trucks.
To resolve this,  the government has reintroduced the clean car discount to incentivise lower emission vehicles. Price is often a barrier to entry, but the clean car discount will help encourage many kiwis to electrify their fleet and consider purchasing an electric or hybrid car.
As of July 1 – December 31, some buyers of electric vehicles are eligible for rebates. This applies to electric and hybrid cars that have an external plug. The offer stands at $8,625 for a new electric car and $5,750 for a plug-in hybrid car that costs less than $80 000. A minimum three-star safety rating is required to be eligible for the rebate. Rebates of up to $3,450 will be given to those who buy imported used electric cars and $2,300 for imported used plug-in hybrids. From January, smaller rebates will also be offered to buyers of other low emission cars.
These are three new EV examples that qualify for the maximum rebate!!
Tesla Model 3  – $63,100
Hyundai Kona –  $69,400
Nissan Leaf   –   $51,400
Nissan Leaf   –   $36,900 (second hand)
These are approximate prices. For further information, check out the NZTA website here:
https://www.nzta.govt.nz/vehicles/clean-car-programme/overview/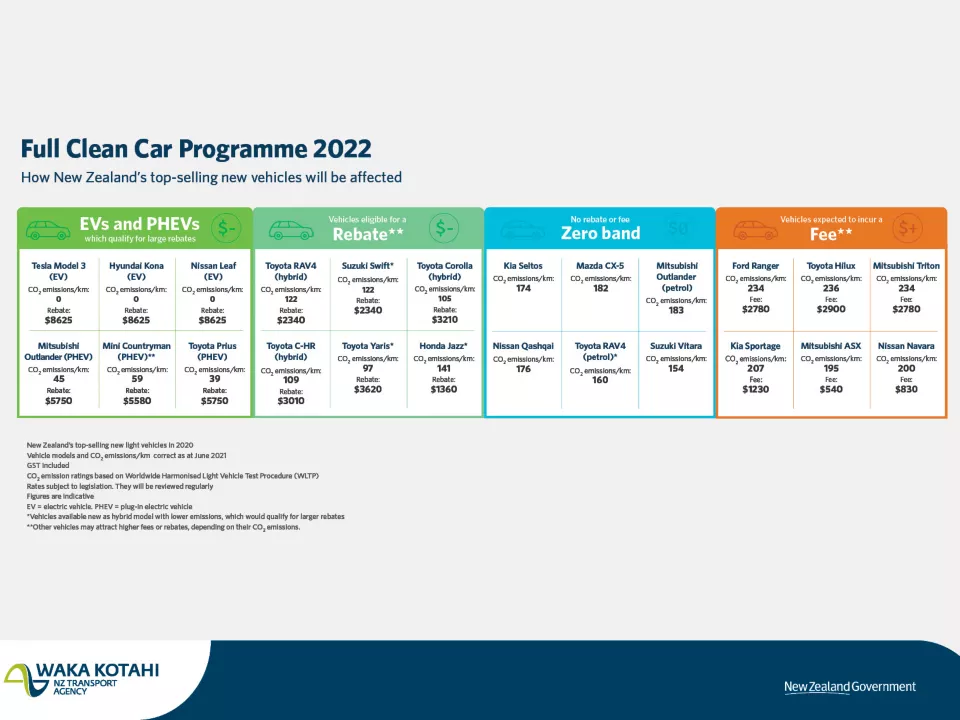 It is proposed that the Clean Car Discount scheme from 1 January 2022 will be based on CO2emission ratings. There is a zero band in the ratings at which there is no discount (rebate) and no fee is payable. A vehicle with a CO2rating above the zero band incurs a fee. The further above the zero band, the greater the fee up to a maximum value.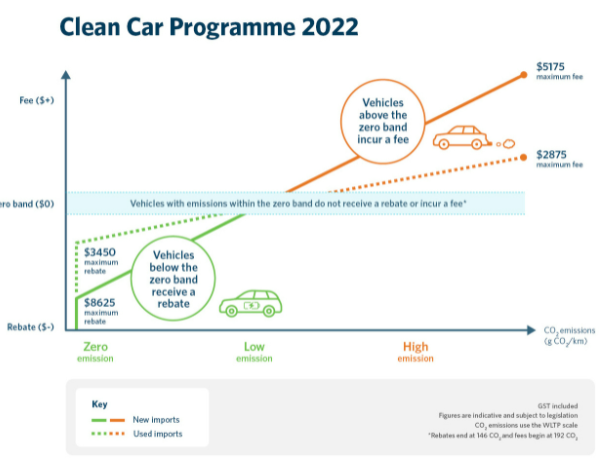 Ecotricity is New Zealand's only carbonzero, certified electricity provider. We electrified our transport fleet from the very beginning including a number of e-bikes as well as EVs. There are so many benefits to an EV, and if you're thinking of purchasing one, now is the time! For the latest makes and models available on the market, check out ourEV buyers guideand subscribe to our dedicated EV,ecoTEC Youtube Channel!
Ecotricity supplies carbonzero certified electricity to the two leading EV charging infrastructures across NZ, and we're proud to say this!