T2 T3 Lane Access for Electric Vehicles
Posted on January 27, 2017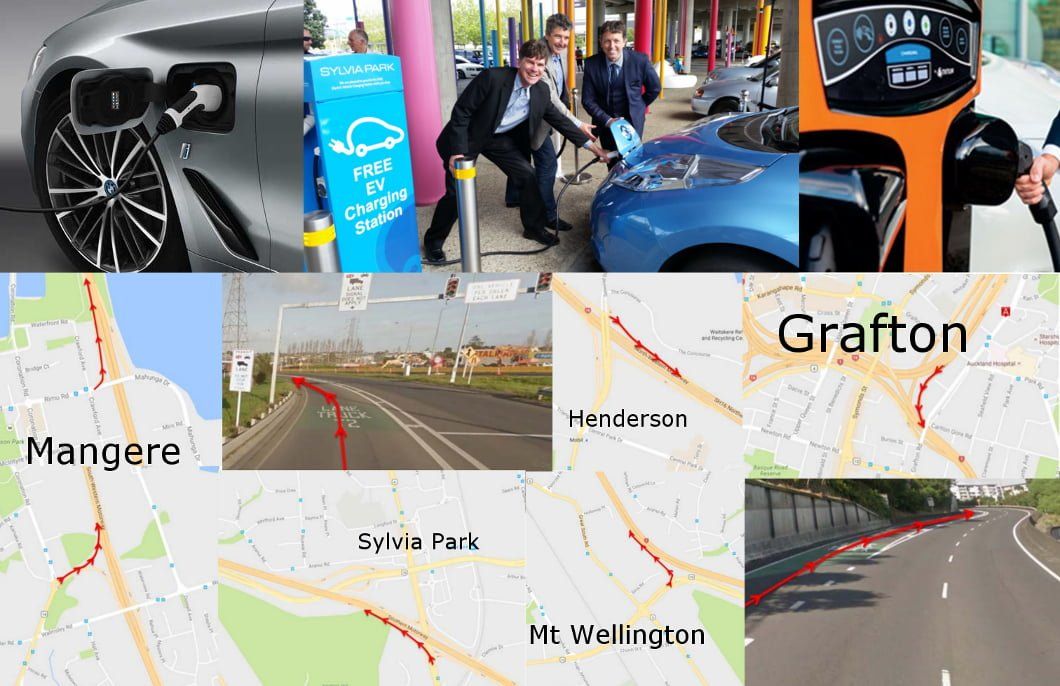 If you're not already looking to change to anElectric Vehicle(EV), now is the time.
New Zealand Transport Authority have announced that six T2 and T3 lanes in Auckland will be open to EVs for a trial period, beginning March 6th.
Trials will begin in Grafton, Sylvia Park, Henderson, Mt Wellington and Mangere.  More details on each T2 T3 lane are included below.
The trial is part of theGovernment's Electric Vehicle Programme, announced in May last year.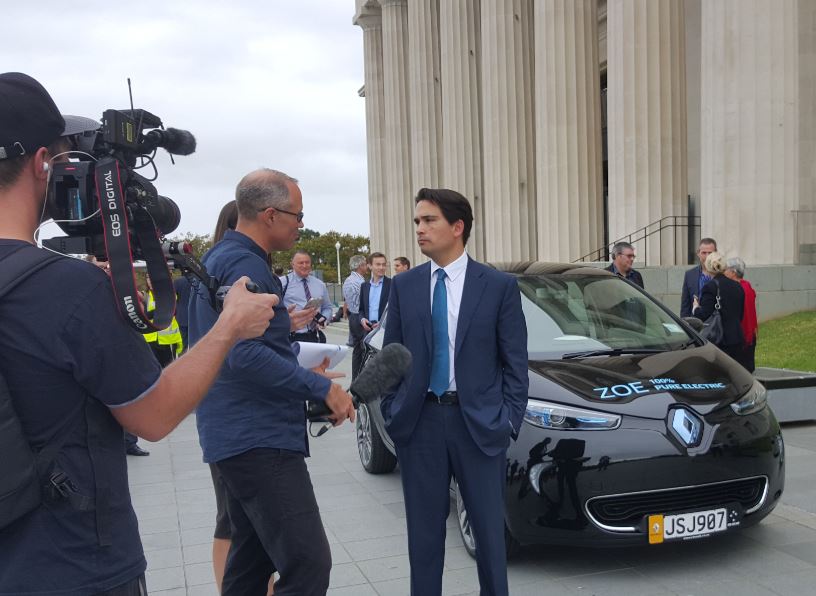 The programme was developed to encourage the uptake of electric vehicles in New Zealand, and help reducegreenhouse emissions.
We think it's a great compromise as it will not include bus lanes initially, although bus lanes have not been ruled out in the medium term.
Specific targets of this initiative include;
Doubling the number of EVs in NZ every year until 2021 or 2% of the NZ fleet, whichever comes first
Road user charge exemptions for EVs
Development ofpublic charginginfrastructure
Supporting the innovation of low emission vehicle projects.
Norway Success
These initiatives have already proven to be incredibly successful in other parts of the world including California, China, India, UK, the Netherlands and Norway.
Two years ago Norway opened bus lanes to EVs in a bid to boost sales and awareness.
The campaign was so successful that over 33% of new car registrations are now electric.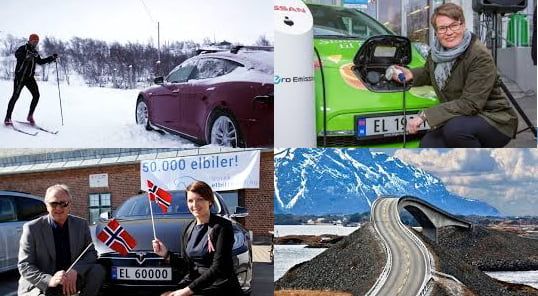 Norway now have reached 100,000 electric vehicles in a country similar in size to New Zealand.
The Norway trial was so successful that bus lane access will soon be reserved for buses once again in Norway.
Norway are now preparing to ban the sale of petrol and diesel vehicles all together by 2025, even though they have the world's 5th largest oil reserves.  Gratulerer! Bra gjort!
Norway is not alone.  The Netherlands, Germany and nowIndiahave announced plans toban the sale of petrol and diesel cars by 2030.
It's Time to Go Electric NZ.
To find out which is the best Electric Vehicle for you try New Zealand's leadingEV Buyers Guide!  Prices start at $12,900.
If you've already got an EV and looking to spread the EV word then click on theEcotricity number platesurround below and we'll send you a set in the mail.  They're free to allEcotricityandCharge.Net.NZcustomers.
As a country that prides ourselves on our clean, green image, it's now time to jump on the electrified bandwagon.
Currently there are 2,400 EVs in New Zealand.
2% of our vehicle fleet equates to just over 60 000 vehicles, so we have a way to go before reaching this target.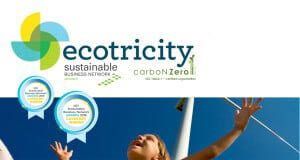 SWITCH TO NZ's ONLY 100% carboNZero Certified Renewable Electricity
More Details of the Trial Lanes below
Mangere 1 – Northbound
T2 and Truck lane adjacent to the onramp northbound from McKenzie Road to South-western Motorway (Mangere/Manukau)
T2Lane adjacent to the onramp Northbound from Rimu Road to South Western Motorway (Mangere)
T2 and Trucklane adjacent to the onramp northbound from SEART to South Eastern Highway (Mt Wellington, Sylvia Park)
T2 and Trucklane adjacent the onramp northbound from Mt Wellington interchange to Southern Motorway
Henderson – Lincoln Road City bound
T2 and Trucklane adjacent to the onramp eastbound from Lincoln Road, to SH16 North Western Motorway (Henderson)
Grafton – Southbound
Truck laneadjacent to the onramp southbound from Grafton Road Onramp to North-western Motorway (Auckland Central)
Ecotricity is New Zealand's only provider ofcarboNZero Certified Electricity.
We're 100% Kiwi and 49% Community Owned …
… and the leading**Electric Vehicle Buyers Guide**