NZ's only carboNZero Certified Water Just Got Even Cleaner!
Posted on September 17, 2015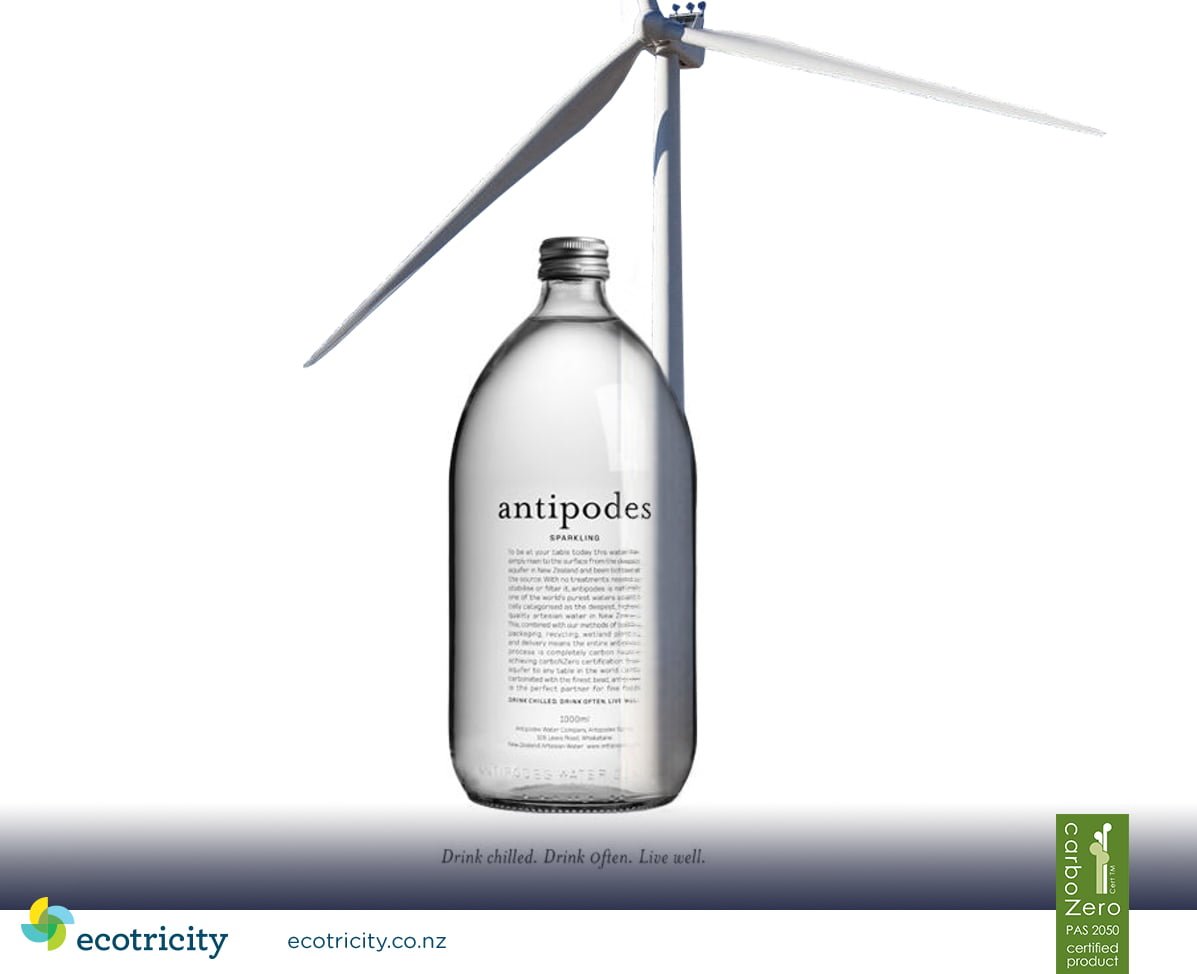 Congratulations to Antipodes Water, New Zealands only carboNZero certified bottled water.  They have just joined Ecotricity, New Zealands only #carboNZero certified electricity Company!
When you're out for dinner, expect the best and cleanest water on your table, ask for Antipodes Water!