NIO – The car company you should know about
Posted on October 28, 2020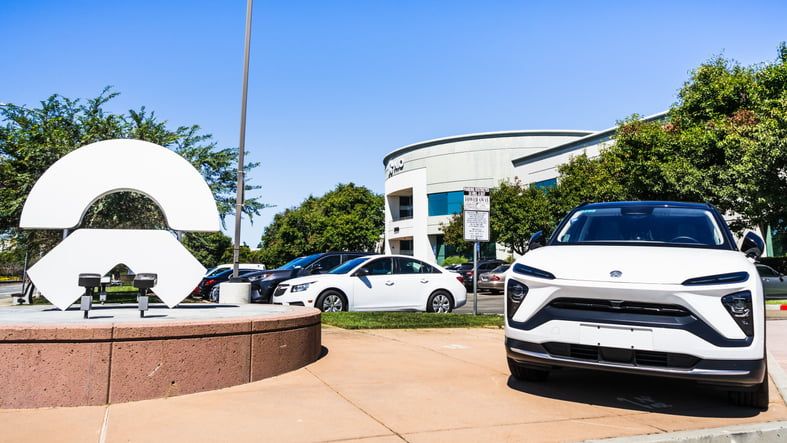 NIO is a global startup, founded by William Li. Established in 2014, NIO's goal is to exceed vehicle ownership expectations and make EVs the natural choice over internal combustion engines. So far, they are meeting their goals, with sleek vehicle design ranging from sports cars to SUVs to run-arounds. Their vehicles have an impressive range, with the new NIO ES8 Smart Electric Flagship SUV boasting a range of 580 kms.
What has caught the attention of EV owners and developers everywhere is that NIO has solved one of the most irritating EV problems – charging time. This is an issue that plagues the long hauls of EV travel. While charging at home overnight usually isn't so difficult , for people wanting more than an around-town driving experience, it can be a pain to sit and wait for the half an hour or so it takes to get enough charge to make it to your destination. In the US and Europe, charging time is compounded by wait time, with too many EVs for too few charging stations.

NIO's innovation? Battery swapping stations. In May 2018, NIO opened itsfirst battery swapping station, promising a fully charged battery in exchange for the spent one in three minutes flat. NIO drivers book a swap using an app, an attendant drives their car into the charging station, and the battery is swapped with automated, laser-guided precision. Battery swapping is free of charge to NIO owners, and for second-hand owners, swaps are charged per kwH (so if you swap a partly charged battery, you get the amount that was left deducted from the charging price). Battery swapping is particularly important in dense urban spaces where apartment-living EV owners may park in the street or a parking garage that doesn't allow access to at-home charging.
NIO's range, designs and battery-swapping services are making it one of the most promising EVs available. Just like Tesla inspired EV innovations around the world, NIO is now upping the ante for EV technology and design. And while the company is far from financially stable, NIO'sstock prices rose by 472%between May and September, indicating a bright future for this young company.
NIO is not yet available in New Zealand. However, NIO announced in August that it isplanning an expansion into Western marketsnext year. While they are initially interested in tapping into the European market, we can only hope they'll reach New Zealand sooner than later. For more information on EVs available in New Zealand, check out ourEV buyers guide.