Maersk leads the way with net-zero emission shipping!
Posted on August 31, 2021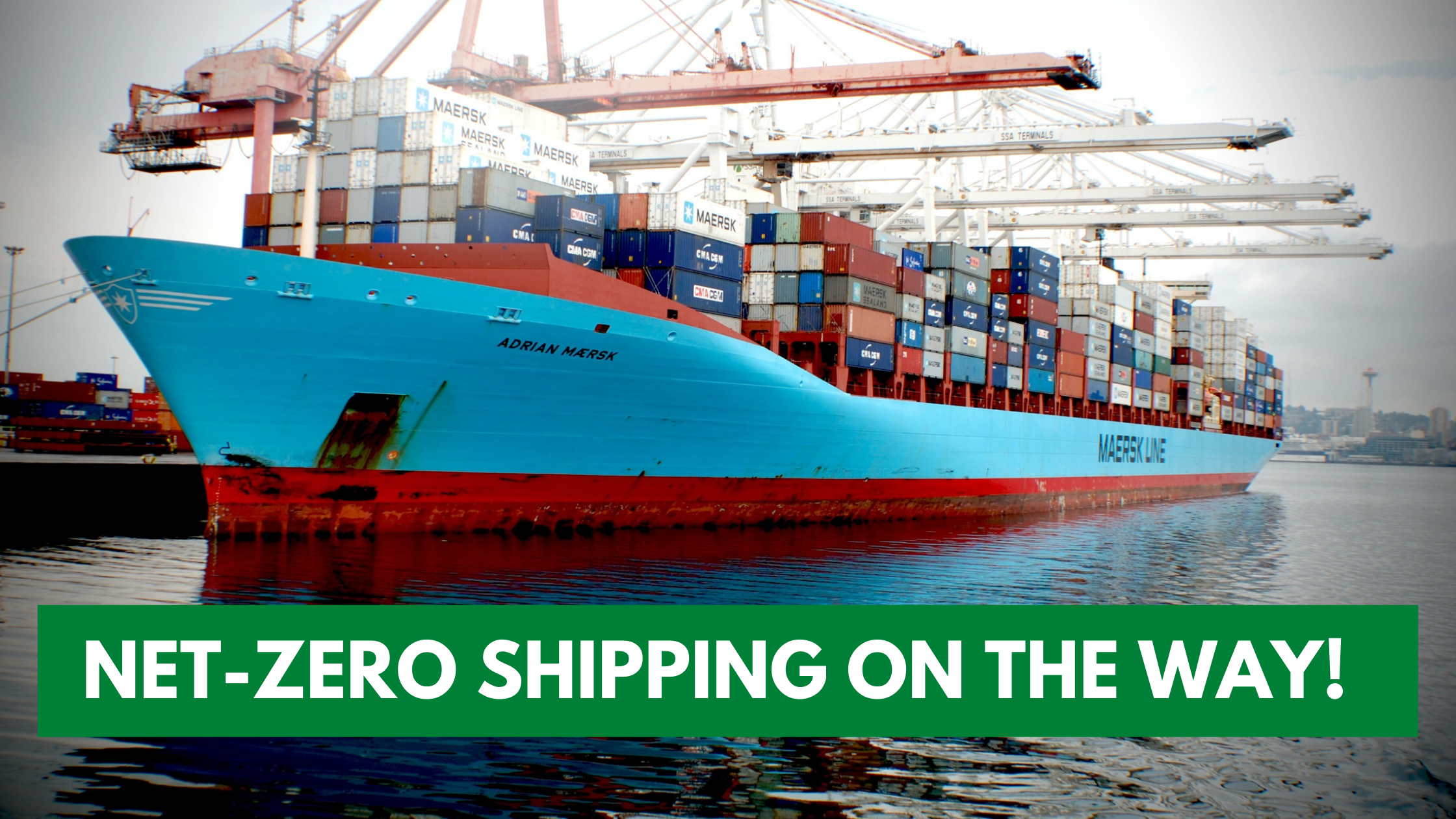 Global Company, Maersk, is leading the way by making net-zero emission shipping a reality.
The global company has announced an investment of US$1.4 billion into eight green bio-methanol ships. The bio-methanol is produced from waste biomass.
The ships are being built by Hyundai Heavy Industries and are 10-15% higher in price compared to traditional bunker fuel-powered vessels. This transition will help Maersk reach the goal to become a net-zero business by 2050.
The Danish company will need to transition its fleet within the decade to meet its net-zero carbon emissions from its operations by 2050, as container ships typically have a lifespan of between 20 and 25 years.
"This order proves that carbon-neutral solutions are available today across container vessel segments and that Maersk stands committed to the growing number of our customers who look to decarbonize their supply chains." - Soren Skou, CEO.
Purchasing the eight vessels sits well with their 200 customers, who have also set sustainable initiatives to reduce the carbon density within supply chains.
This is great to see, and one of our customers, H&M, is thrilled with this also. Over the years, the demand for carbon reduction among supply chains will only increase. So, Maersk is leading the way in a greener direction.
Research shows that shipping amounts to 3% of the world's global emissions. Having alternative vessels will help to avoid this. Companies like Maersk show that doing their part will lead other shipping companies to follow suit in heading to net-zero emissions as soon as possible.
One question remains, though.
Is "renewable bio-methanol" the answer? Or is green hydrogen and/or large-scale lighter batteries a better solution?
Only time will tell.