Five sustainability books to read during the COVID-19 lockdown
Posted on April 29, 2020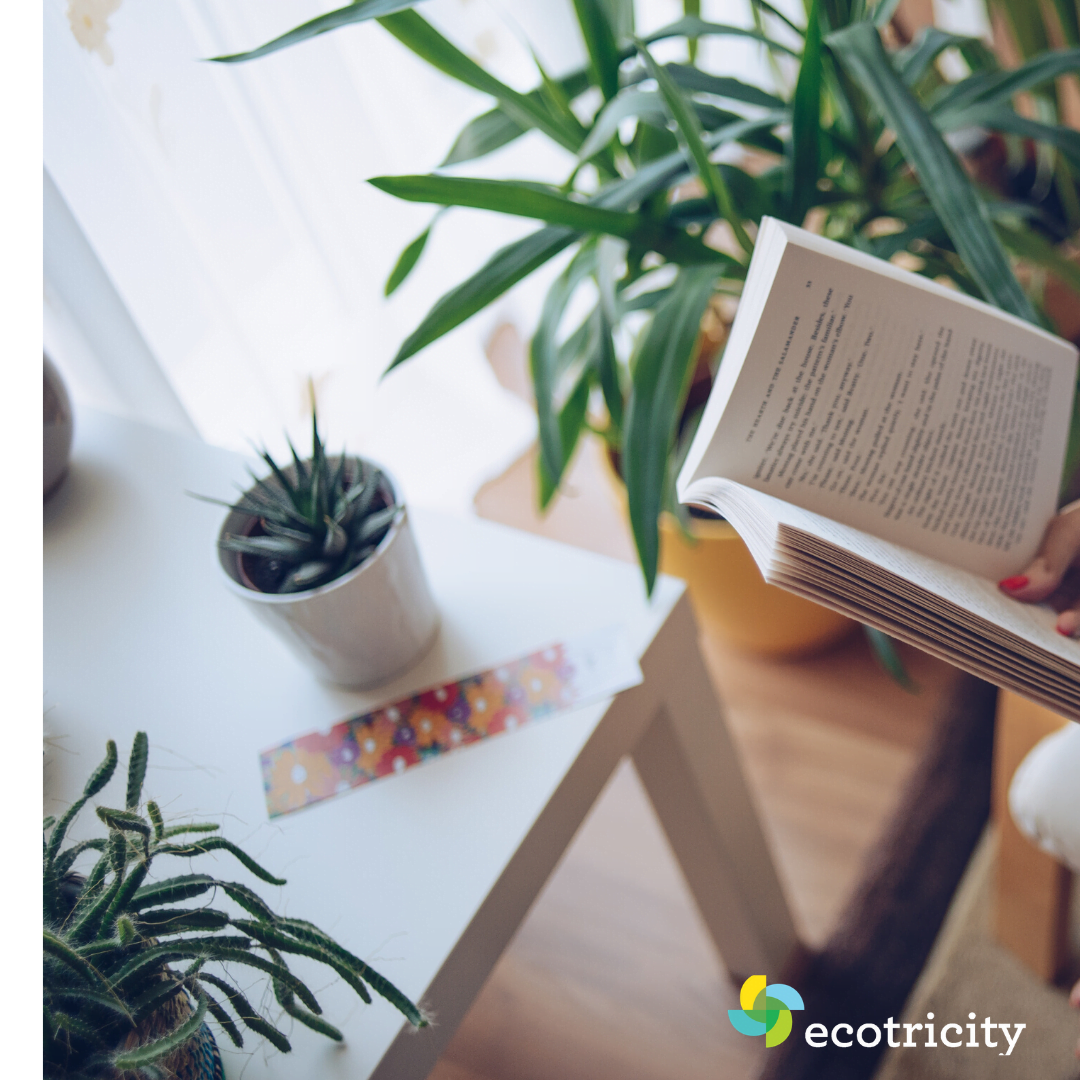 The COVID-19 lockdown has left many of us at loose ends. Whether we're working from home, grappling with reduced hours or simply trying to distract ourselves, it's a good time to take up a new at-home hobby or dedicate some time to learning about a topic we care about.
Here are five books we recommend related to sustainability and the environment. These are available as e-books or can be ordered. Also,remember your library: Libraries may be closed, but many of their online resources remain accessible. Visit your local library's website and see what online resources they have to offer in terms of e-books and audiobooks.
Five books on sustainability and the environment
ANIMAL, VEGETABLE, MIRACLE BY BARBARA KINGSOLVER
A work of non-fiction, Kingsolver documents the year her family spent growing and making all of their food, living off of the land and getting in touch with their roots. Their goal was to ensure that all of their food was sustainably grown. This is a great book for those who enjoy Kingsolver and for those contemplating what it would really take to eat and live a sustainable lifestyle.
THE ENVIRONMENT AND THE PEOPLE IN AMERICAN CITIES 1600S–1900S BY DORCETA E. TAYLOR
Taylor's historical research shows us how changes in society have resulted in our current relationship with the environment. This is a good read for people who would like a historical perspective to understand how we got to where we are today. While it is US-centric, it is largely applicable to "Western" societies.
SILENT SPRING BY RACHEL CARSON
Lockdown is an excellent time to read a classic. Published in 1962, Silent Spring is considered by many to have birthed the modern environmental movement. Carson brought to light the harm caused by pesticides and chemicals and the impact these chemicals have on the environment.
CRADLE TO CRADLE: REMAKING THE WAY WE MAKE THINGS BY WILLIAM MCDONOUGH AND MICHAEL BRAUNGART
Explore how design and manufacturing can be approached sustainably in this book co-authored by an architect and a chemist. They focus on designing systems of production that are circular rather than linear as a way to reduce and even eliminate waste.
2040: A HANDBOOK FOR THE REGENERATION BY DAMON GAMEAU
This is a lifestyle guide based on the uplifting Australian documentary film 2040. It addresses a number of sustainability concepts, including economics, agriculture, clean energy and low-waste living. What's especially nice is the tone of hope and positivity, a perspective that is much needed during this trying time.
Beyond books: Podcasts, blogs, movies
There are also a number of podcasts, blogs (like ours!), movies and TedTalks out there on the subject of sustainability and the environment. Consider using these outlets to continue learning.