Electric Buses and Driverless Shuttles are about to solve Auckland's Traffic Woes
Posted on April 30, 2016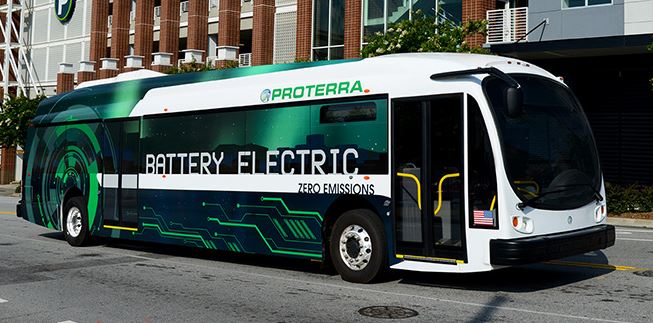 The recent announcement of the electrification of the NZ Bus fleet is a massive boost for completing the electrification of New Zealands public transport fleet.  But it goes well beyond buses as it also proves that transport electrification is now economic across a growing number of sectors.
It will also have lasting effect on solving Auckland's traffic issues, more on this later.
In this article we discuss two key components of how Auckland's traffic woes are about to be alleviated in the short to medium term with the stroke of two technological changes, Electrification of the Bus Fleet, and Driverless Shuttles.
Electric Buses and Trucks About to Rule The Roost
Auckland's diesel passenger trains were replaced with electric trains over the space of 6 months, something similar is about to happen to buses throughout NZ, albeit over a slightly longer period.
300 Electric Buses Charging in China
Electric buses are now being rolled out in an increasing number of cities internationally not only because they are cheaper to operate, they also reduce particulate levels in downtown areas, improving air quality dramatically.
The Seoul Metropolitan Government recently rolled out the world's first commercial all-electric bus service. London and a number of cities in the US have been rolling out electric buses over the last couple of years.
In China, 20% of the country's total bus fleet is now electric, the city of Shenzhen received 400 electric buses as a Christmas present in December alone.
So the announcement of the roll out of plug-in hybrid electric buses is not only good for Auckland and Wellington, but for all other cities across New Zealand.
Why?   All Councils in New Zealand are now in a position to requireelectric only busesas a minimum for future bus tenders.
But the bigger story is New Zealand's commercial truck fleet.  Like councils, retailers and consumers also have the power to be asking of their suppliers, "are your deliveries to us using electric trucks?"   If not, why not?   The race therefore will be on between retailers to be the first to have all their deliveries by electrified transport, watch this space.
Driverless Shuttles Just Around the Corner
If you thought electric buses are exciting, but you're still spending 40 minutes commuting twice a day thenDriverless Shuttlesare for you.
A number of companies including Google and a growing number of car manufacturers are working on driverless shuttles transporting 2 – 8 passengers at a time optimized for passengers with similar travel times and destinations.
If you've used Uber, ride sharing is already available for people in the same neighbourhood travelling to a similar destination.  It works brilliantly well, but is more expensive than a bus, but not for much longer.
Because Driverless Shuttles are … well driverless, and are electric, the two biggest costs are cut out of existing taxi services.  Further, because they are multi passenger services, the costs are further divided.
Driverless Shuttles can also travel closer to other vehicles on motorways, operating more like train carriages and naturally increasing motorway capacity.  Throw in the fact that you don't need to pay for parking at your destination or home and all of a sudden your city travel costs will fall well below the cost of owning a car.
And the technology is here already.  Tesla, Volvo and other manufacturers already have driverless technology in products that are being delivered here and now.  All new Teslas including the cheaper Model 3 version will have driverless hardware built in as standard, just like ABS or Bluetooth has become standard.  It's a small step therefore to move to driverless shuttles.
So Driverless Shuttles will have a massive impact on reducing traffic in cities throughout New Zealand and will shift a greater proportion of Kiwis out of their cars and into a more cost effective mode of transport.
Next time you are stuck in traffic, imagine sitting back and relaxing in your Driverless Shuttle or Electric Bus, it's just around the corner.
Al Yates is a Director of Ecotricity, New Zealand's only provider ofcarboNZero Certified Electricityand a leading provider ofElectric Vehicle Charginginfra-structure.