Ecotricity and Genesis join forces to deliver 100% NewRenewable energy future
Posted on February 19, 2021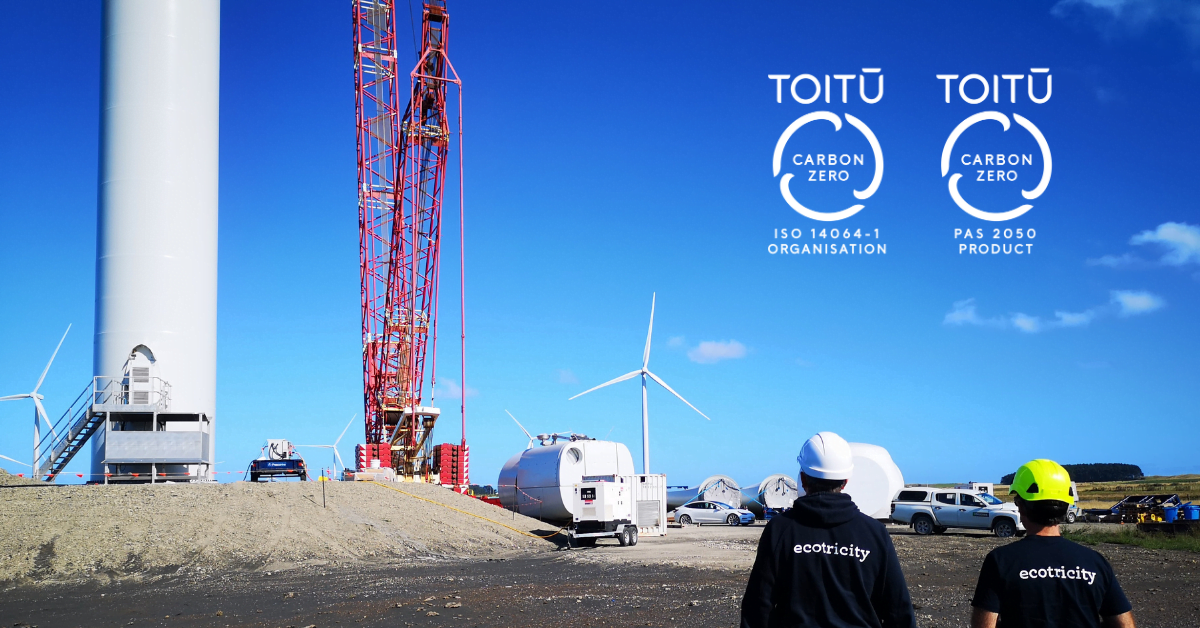 Ecotricity will support its growing customer base by adding supply of100% NewRenewablegeneration from Genesis, including the newly constructed Waipipi wind farm.
Ecotricity is New Zealand's only 100% carboNZero certified electricity provider, which follows strict United Nations product protocol, sourced from wind, solar and hydro.
CEO, Al Yates, said Genesis' commitments to developing 2,600 GWh per annum of new renewable projects through its Future-gen strategy and to reducing emissions tied to an international benchmark of limiting global warming to below 1.5°C aligned with Ecotricity's vision of moving New Zealand to a renewable energy future.
"We have been impressed with Genesis Energy's science-based approach and their drive towards renewable generation and a low carbon future for New Zealand. The Waipipi wind farm project with Tilt Renewables is an example of Genesis walking the talk," he said.
"Ecotricity is already playing a leading role in the country's transition to renewables, and sourcing new renewable generation from Genesis will help accelerate that shift."
"Ecotricity is the leading partner for solar customers, with nearly half of Ecotricity customers generating energy from their own solar systems.  Ecotricity also supplies 90% of electric vehicle rapid chargers nationwide with carboNZero certified electricity."

Waipipi wind farm in full production – 133 MW
The partnership includes Genesis Energy's purchase of Pioneer Energy's share in Ecotricity, with Al and Mark Yates retaining their ownership.
Yates notes, "Ecotricity will continue to operate independently.  That includes lobbying for a level playing field for the retail competition to secure a better and cleaner deal for all New Zealand electricity consumers."
"Pioneer has been pivotal in helping us get Ecotricity to where it is today, the leader in carboNZero certified electricity," Al Yates said. "The Genesis partnership marks the next phase in growth for sourcing new renewable generation for Ecotricity. "
Now is the time to switch to NZ's ONLY  carboNZero certified electricity company. JoinHERE.